AIRPORT TRICKS TO MAKE YOUR JOURNEY EASIER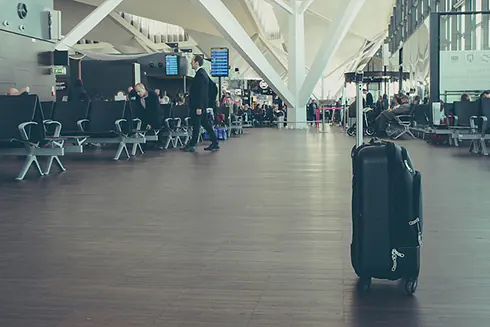 For Your Next Trip, Here Are Some Airport Tips This article focuses on the greatest airport hints. Travelling is enjoyable, but going through an airport can be taxing and stressful at times. Check out our service for Airport Transportation in Philadelphia if you are looking to book a ride for the next trip.
1. Don't forget to bring your snacks.
Bring your food to avoid paying exorbitant airport snack costs! Popcorn, fruit leather, energy bars, and trail mix are some of my favorite snacks to pack on flights.
2. Bring an empty water bottle with you.
I always pack an empty water bottle in my carry-on luggage so that I may refill it once I've cleared security. The majority of airports have water bottle refill stations or at the very least a water fountain. Instead of buying a costly water bottle at the airport, this will help you save money.
3. Make sure you've checked in for your flight ahead of time.
Make sure you check-in for your flight online at least 24 hours ahead of time so you don't have to stand in line at the airport. If you weren't allowed to choose your seat when you booked your ticket, this might also be a fantastic strategy to get a favourable seat assignment. Another reason to check-in for your flight before leaving the house: If you wait to check in with an agent, certain low-cost airlines are now charging you more!
4. Put on socks
When passing through security, certain airports, particularly in the United States, require you to remove your shoes. Wear socks if you don't want to stand barefoot on the filthy airport floor! These are also useful for keeping your feet toasty during your travel.
5. Dress in layers for your flight.
As previously noted, layers of clothing will keep you comfortable at the airport and on your flight. Layering will help because airports and flights can be extremely cold or extremely hot, with no happy medium in between.
6. Don't forget to bring a portable charger.
While waiting at the gate, not all airports have convenient plugs or charging stations, so bring a portable charger with you! I carry this portable phone charger with me everywhere I go, and it's come in handy while I'm on the road.
7. Keep your laptop in a convenient location.
When travelling through security, you will need to remove your laptop or any other significant gadgets from your bag. Make sure to stow your laptop or other electronics in a side pocket of your luggage with easy access to prevent having to search through your suitcase while waiting in line.
8. Photograph your checked luggage
If your checked luggage goes missing, having a photo of it along with your luggage receipt will make it much easier to locate.
9. Keep hotel toiletries in your carry-on luggage.
Bring additional travel-sized toiletries home with you every time you stay in a hotel. You'll have a collection of TSA-approved toiletries to bring any time you travel with only carry-on luggage.
If you are looking for Airport Transportation in Philadelphia then, Anb Trans Inc provides Philadelphia limousine 100 per cent reliable service with a diverse fleet of vehicles. Our first objective is to exceed all of our clients' expectations. We are aware of our client's requirements and provide them with the best Phl Airport Limo Service possible. We offer a wide range of vehicles and services from which you can select based on your requirements. We are quick, dependable, and cost-effective. We answer every email we receive in 15 minutes, not an hour or a day. We manage to get everything done in the end. There aren't many black vehicle services that can equal that. You will get the best Philadelphia limousine service by Anb Trans Inc.
---