Tips for your First Cab Service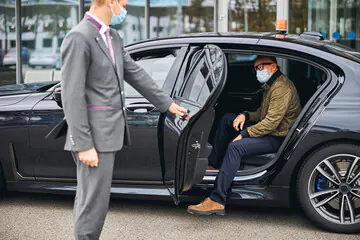 If this is your first time booking a cab, keep these 7 tips in mind to ensure your safety and comfort. A cab trip can either be a nice experience or something out of a nightmare. If you've never taken a taxi before, you're probably worried about the whole thing. While some cab journeys go awry, the majority of them are pleasant. We can't, however, leave anything to chance. This is why, to have a safe and comfortable riding experience, you must be well-prepared.Before you get a cab, think about these things. Licensing Inquire about their licencing for the services they provide. Because they must meet certain government standards before receiving a licence, it is a sign of a legitimate business.
Reputation
When it comes to the service industry, reputation is important. As a result, it's critical to do your homework. Look for consumer reviews on the internet. Check out the positive vs. negative experience ratio. Then it's up to you to make a decision. Like Philadelphia limousine service provided by Anb Trans Inc is five stars rating on google by the customers.
Service Types Offered
If you have specific requirements, you should first inquire, as not all businesses provide all services.
Pricing
You don't have to pay an arm and a leg for good services just because you want them. As a result, you'll have to call around to other providers to discover which ones fit your requirements.
Cab Ride Safety Recommendations
1. Ask around for pricing and tipping information.
Inquire about the car service near me, with the locals about the going rate for your destination and the right tip to leave. This will prevent the driver from overcharging you. It's also a good idea to confirm the pricing with the driver before the ride so that you're both on the same page when it's time to pay.
2. Call instead of hailing
Unfortunately, some taxi drivers have been accused of working with thieves to steal from passengers. The rogue driver, for example, might notice that precious thing you've placed next to you. They then text the assailant with the information. At a stoplight, the door unexpectedly opens, and your belongings are grabbed. That is only one of the several frauds that might occur when hailing a cab. You may, however, get suggestions for a good company by asking for them.
3. Don't Take a Taxi When You're Drunk And Alone
Ordering a cab service near me when inebriated is a fantastic idea. If you're alone, however, it might not be the best option. The dangers are limitless. To begin with, an unethical driver may try to take advantage of your inebriated state by overcharging you. Worse, you could end up in the hands of a renegade driver who could cause you harm. Due to their vulnerable state, many inebriated riders have been overcharged, maimed, or killed. If you are alone, try riding with a friend or looking into other possibilities such as motels.
4. Take a seat in the backseat.
You'll be safer at the back because you'll be less apparent to the driver and passers-by. This makes it difficult for them to determine whether or not you are a possible prey. This is an excellent area to visit if you are alone.
5. Keep valuables hidden
While waiting for your cab, avoid using your phone on the street. This makes you a possible thief's target. When using your phone in the car, make sure your windows are pulled up. Put any other important objects you have with you, such as cameras, in a bag and zip it. After then, place the bag beneath your feet. It will be difficult for anyone to see or reach it as a result of this.
---