6 Components Of A Great Luxury Car Service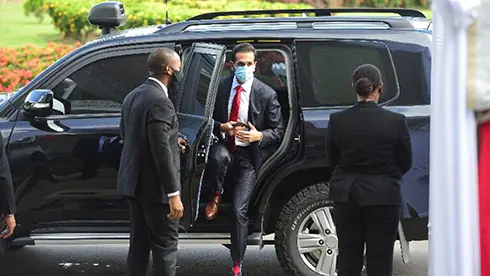 If you're planning an event or a pickup that will necessitate the use of a Philadelphia limousine or luxury car service near me, read this article first before making a reservation. A professional, safe, and dependable luxury car service comprises several key elements. The last thing you want is a shabby company that could end up causing you to lose your transportation.
They should hire licenced drivers
Limo drivers must have a chauffeur's license in addition to a regular driver's license. Drivers with both of these qualifications should be employed by the car service you hire.
Happy to answer any questions you may have
Customers looking for a vehicle service frequently have numerous queries, such as: Do your drivers wear uniforms? How many people can fit in a limo? Do you have any other vehicles? Is there anything to drink in the cars? No matter how many questions a customer has, the automobile service should gladly answer all of them to the best of their ability. Find another firm if a company appears to be upset by your questions or fails to answer them.
They must be near the pickup location
The majority of luxury automobile service firms charge for the time it takes to drive from their garage. As a result, before you book them, you should inquire about their zip code. You can end up paying an arm and a leg if they're very far away from your pickup spot. To rack up large "travel from" expenses, sly limo firms will sometimes obtain local phone numbers and pay a service fee to the phone company to divert calls to their out-of-town office. Don't be taken in by this ruse. Before making a reservation, inquire about their zip code or "travel to" estimate.
They should have full insurance and be licenced
This is a critical component. The luxury automobile service that you select should unquestionably be insured. Many smaller limo companies regard insurance as an expensive annoyance rather than a concern for their clients, and as a result, they will obtain the bare minimum of insurance—or none at all. The company you select should be able to provide proof of insurance. If they can't prove this, don't book them. They should also be licensed.
They should receive positive feedback
Never underestimate the value of testimonials and reviews! Check the vehicle service's website for these, or at least the company's Yelp page. See what other clientele have to say about them. If the company lacks testimonies, this is a major red sign. And if they have negative feedback, this is an even greater red signal. Only work with reputable organizations that have received positive feedback from previous consumers.
They Should Have a Contract
If they do not give documents, simply do not reserve a cab service near me. You need to have a written and signed contract between you that mentions anything from fees for wait time to insurance details. If you do not have a contract with the company, you put yourself at risk of losing money if they try to charge you for something. Deal with a reliable, high-quality operation that gives documents stating all of your wants and commitments. A contract limousine service demonstrates that they are entirely confident in the high quality of their service. You may make an informed, intelligent decision about who to hire by studying the factors of a professional luxury vehicle service and becoming enlightened on how to choose the appropriate one.
Choose ANB
ANB Trans Inc takes pride in having all of these top features and more. We will transport you safely and in elegance to your destination. Please do not hesitate to contact us if you have any questions. Our primary goal is to exceed all of our clients' expectations. We understand our clients' needs and strive to give them the best cab service near me possible. We provide a diverse choice of vehicles and services from which you may choose based on your needs. We are swift, dependable, and affordable.
---