Why is a Limo Service the Best Option for Your Next Airport Trip?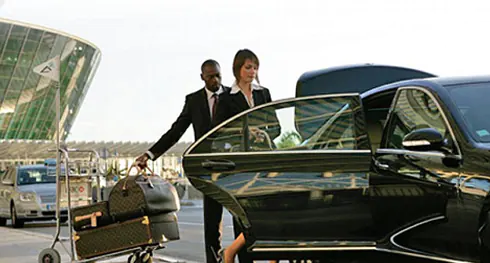 Traveling to a foreign location for a business trip or a personal vacation might be difficult. You must evaluate several factors, including the cost of tickets, transportation from the airport to your destination, and, most significantly, the total travel cost! Hiring a limo service for airport transportation is a luxurious alternative. This is because limos are frequently linked with luxury, elegance, and sophistication. However, did you know that several companies now provide economical limo services? Given this, whether you're on a business trip or going on a personal trip, it's advisable to use the Philadelphia limousine service for your airport transportation. Here's what you need to know about inexpensive limo service and its advantages. Philadelphia limousine Airport service at a reasonable cost When it comes to airport transportation, you have a variety of options, including black sedans, luxury cars, and anything that falls under the taxi hood. Needless to say, if you want to arrive on time and in style, a limousine remains the finest alternative. You can count on a dependable and well-trained professional driver who will ensure that your ride is as pleasant as possible. Furthermore, car service Philadelphia providers now provide better and more cost-effective options. Yes, you can easily obtain a low-cost limo service. All you have to do is choose a trustworthy service provider and reserve a beautiful limo for when you require it most. Create a payment plan and you're all set. It's that simple now!
The advantages of using an airport limo service
Let's go over some of the advantages you'll get now that you realize how simple it is to get a limo service at a reasonable price. Some of the advantages of choosing an airport limo service are as follows: As previously said, limo service providers now provide such services at a reasonable cost. You don't have to spend a lot of money to have a comfortable and elegant journey. Limo chauffeurs are professional drivers, so they can be trusted. As a result, you may anticipate a safe and enjoyable ride. Booking a limo service is a reasonably quick and straightforward process. Simply go online, look for a service provider, make your payment, and enjoy a relaxing journey. You can also make a reservation ahead of time. You can expect flexibility in the timetable with a limo service, as well as on-time service. You may make a reservation whenever you want, and you can count on a prompt pick-up and drop-off. Reputation:- Look for a transportation service with a solid reputation for offering prompt, high-quality service to its clients. Make sure the transportation provider you choose is reputable and has a lengthy history of delighted customers by conducting some research.
Anb Trans Inc Provides Top-notch high standard Airport Transportation in Philadelphia. Vehicles of Excellent Quality:- What types of automobiles does the firm provide? Is there a large selection of possibilities for them to choose from? Every vehicle in a decent luxury transportation service will be high-end and outfitted for comfort and safety along the route.
---